Free download. Book file PDF easily for everyone and every device. You can download and read online CoCo - A short story by a New Zealand Author (Short stories by a New Zealand Author Book 1) file PDF Book only if you are registered here. And also you can download or read online all Book PDF file that related with CoCo - A short story by a New Zealand Author (Short stories by a New Zealand Author Book 1) book. Happy reading CoCo - A short story by a New Zealand Author (Short stories by a New Zealand Author Book 1) Bookeveryone. Download file Free Book PDF CoCo - A short story by a New Zealand Author (Short stories by a New Zealand Author Book 1) at Complete PDF Library. This Book have some digital formats such us :paperbook, ebook, kindle, epub, fb2 and another formats. Here is The CompletePDF Book Library. It's free to register here to get Book file PDF CoCo - A short story by a New Zealand Author (Short stories by a New Zealand Author Book 1) Pocket Guide.
In the sequel, The Dragon Tamers , was released. The last in the trilogy, The Dragon Riders , was published in The three rhyming-verse stories became a bestselling trilogy. In , after becoming a full-time writer, Russell travelled to Italy to attend the Bologna Book Fair in search of a global publisher.
The trilogy has now been published by Sourcebooks, and will also be published by China Youth Press. When you live in a city you are totally scheduled up and you begin to believe almost without thinking that everything is set by the will of men and women. When you live in the country you realise this is not the case at all. For me making poems has become, as I've got older, an even more spiritual activity than it was for the teenager who wanted wonder. Besides writing his own poems, he co-founded the literary journal Takahe to publish young writers, especially South Island writers who tended to be overlooked by other literary publications, he said.
Working with composers has been an ongoing interest because when you bring orchestration or any other type of sound - it may be electronic sound - to language and you have voices of trained singers, then as an author your sense of what's going to work changes. I also have to listen really closely when I work with someone else.
Oceanian literature
I can't just ride on my own prejudices and preferred methods of working. If you are working in a group you have to be more generous; you have to listen more closely than if you are just working on your own,'' he said. The reader's in his or her own room and I'm in my little office and there isn't much of a public dimension to that. It's a very private activity. Howard sometimes reads his poetry to audiences but says an actor would do it better as he's not a skilled performer. Unlike some poets who specialise in performance and write specifically to entertain a live audience, he sees poetry as an act of imagination and discovery.
It only causes wonder if two things are present. One, there has to be an inquiring mind on the part of both the reader and the writer, and there has to be attention to language on the part of both the reader and the writer. Neither of those things, it seems to me, are served by wilful acts of attention-seeking. He is cynical about publishers' marketing hype. It doesn't fit well with literature, which takes its strength from quietness and the one-on-one relationship between writer and reader, he said. I'm so sick of artificial stars: someone writes a novel and it's the best thing since James Joyce wrote Ulysses, or someone wins a minor award and suddenly they are touring the country on the back of it.
During his fellowship year, Howard has been working on two long poems that he approaches rather like writing a novel, planning the setting and main characters and their relationships, he said. It gives clarity and direction, but having clarity and direction still allows for surprise in a long poem. You find a line turns up from your character and you had no idea that your character thought that or felt that. I again emphasise the novel link but the difference is the precision of the language, the capacity to put ideas together than don't normally come together in everyday life.
It sounds mystical, but that's your poem.
And then it really is as if you are being dictated to when it's going well. It's almost as if someone else is writing the script for you and you just have to make sure you understood that word properly and you didn't mishear it. Jovial email conversations with the Robert Burns Fellow Majella Cullinane have forced this year's incumbent to contemplate the approaching end of his own year of unalloyed, uninterruped creativity.
Read the rest of the October Otago Bulletin article. Read about this on Beattie's Book Blog. While bringing together the texts of Lonie's five published poetry volumes, it also includes over one hundred previously unpublished poems. Go to the article in Revista Replicante. Loveday Why, poet and postgraduate student at the University of Otago, accompanies David on some readings.
Read the full Otago Bulletin article. The original banners are now in the Hocken Library. Read the review. I view poetry as a way of knowing; it is primarily an attempt to understand rather than an aesthetic endeavour. The informing question of my recent work is: What can we know if not the past? While the institutional and informal racism endured by Chinese migrants in the nineteenth century is a matter of public record here, in the twenty-first century popular suspicion of Asian immigration and investment is growing again due to the economic and therefore political dominance of China over our traditional trading partners.
Despite the opposition of their respective families and friends, a young Kai Tahu woman is courted by a Chinese migrant who chases gold but more often finds mica in the Otago of the s. She becomes love-sick, dies, and wanders the underworld. All the while her erstwhile but faithful lover sees her in dreams.
The intensity of his commitment causes the goddess of the underworld, Hine-nui-te-po, to return the beloved to her partner. I look back and polish my sense of luck. How fortunate I have been this year. What have I been given? A room to retreat to when my home office is like a colander that lets all domestic noise pour through it; colleagues who are welcoming, interested, yet also understanding about the need for solitude; opportunities to speak to students, general staff, general public, academic staff, and be reminded that literature is still an anchor and a compass for so many people, despite industry anxieties about the effects of digitalization, recession, and the competition from other media for public attention.
This year the opportunity to attend lectures and seminars has meant that some of my work has changed, been abandoned, or reactivated. I leave the fellowship with a couple of short stories, about fifty pages of poems and the first draft of a novel that I think is three-quarters of the way there.
It takes time, and patience, and yet more patience and time… in the age of status updates, the tweet, instant messaging and instant gratification, this creative process can seem unfashionably, even embarrassingly slow. Yet I try to think of the difference between vine-ripened tomatoes and their forced cousins when I start to get agitated about how quickly this year has passed.
I would say more, but Billy, the boy in the novel, is tugging at my sleeve, saying, did you know that some birds can trace their prey by detecting UV light in their urine trails? Or that the great grey owl has asymmetric ears? Or that there is a woodpecker called the Lord God Bird?
Or that birds have air sacs as well as lungs, because they use so much oxygen to fly? Only one life, so much to learn, so many other possible lives to invent, and so, vicariously lead…. The Fellow receives the company of warm, accommodating, yet also non-intrusive colleagues, who might suggest interesting reading, leave surprise packets of words in your pigeon hole, invite you to seminars, yet, also, vitally, leave you to get on with your work as you need. But wait. The sky is full of visual rhymes: gold leaves turn and glint beside the Leith; a flock of birds flickers as it shifts in formation; like a panel of sequins tipping and pouring light to and fro in one of the Reuben Patterson wall installations at Milford Gallery.
But do the rules stipulate that the Fellowship year must run unnaturally fast? Being in an academic context can be both unsettling and invigorating. Unsettling is good, if it means it makes you see your own approach with fresh-rinsed eyes, and look at your surroundings as if you, too, are new here. A previous Burns Fellow, Fiona Farrell, passed on some advice that resonates all the more now.
She was right. And the larger project that has continued to draw me back into its loops has morphed. I wanted it to be a series of interlinked poems: but it would seem, so far, that a strong riptide of narrative has washed away the boundaries between poems.
Craig Cliff
This is what a fellowship year does: it allows a writer to tinker, rethink, give in to the hungers of the work itself, the specific conditions it demands. It is both a luxury to be able to sit down each day and wrestle with the angels of art, and at times, a grinding, uncomfortable challenge. It will allow a writer to rediscover its challenges. Go to the New Zealand Book Council website for this interview.
Read the poems selected for the National Poetry Day. Back in I was a student in the English Department at Otago. Fresh from Oamaru and utterly daunted by the sophistication of Dunedin, I had no idea that I might someday myself become a Burns Fellow. It was inconceivable.
Being at the university was extraordinary enough. Few in my family had been educated beyond the age of My paternal great grandmother could not even write her own name, signing official documents with a shaky cross. That I am here I know is down to luck: the sheer good fortune of being born in an era where thousands of political decisions combined to give me an education and the opportunity to be myself. A writer. I have been able to spend my time writing novels and poems, producing plays, going to festivals here and abroad, taking up residencies and living for a time in interesting foreign places.
It feels as if I am coming full circle, back to the place where I acquired the education which has been the bedrock of all I have been able to create in my life since. That solid, free education — which my generation to its shame has not decided to make equally freely available to our children. I am grateful to the English Department, the trustees of the Fellowship and the university for the honour that they have conferred on me.
I finished a book in April. Its launch marked a very satisfying end to the year.
Learn English Through Story - The Stranger by Norman Whitney
We are workshopping it in January and will be presenting its first public performance at 7pm on January 28th, at Allen Hall. I have to admit to almost falling off my chair when I got the phone call about this residency. But once assured that no, there had been no mistake, I was elated, excited, electric — a glorious list of glowing adjectives.
To be able to dive into an expanse of time where only books and words and characters and syntax and punctuation and words and words and words matter is incredibly exciting. But it goes further that that: towards some sort of legitimacy, towards a buoying of self belief. The Burns Fellowship is so wonderfully packaged too: paid permission to generate thousands of strings of words; and the time and space to leave the words alone for a period before rearranging them into books and stories.
And the Library of course, a repository for afternoon reading, all within arms reach. There is too something delicious about it being hosted in Dunedin, a city cloistered in the vibrancy of student life and yet expansive in its ocean views and commitment to wildlife. I want to implant in myself the smell of winter snow and cement an ability to let it out on a hot sunny day. I would like to dream, and think and simply, write. Up north there always seems to be too much movement for water to be a perfect mirror.
But each day, as I rode or walked or drove from the centre of Dunedin out to Saint Leonards where I lived throughout the fellowship, there it was: the world, reflected and still in the water. That quiet. That still. I have to admit to almost falling off my chair when I got the phone call to become the Burns Fellow and even now it seems surreal. I am so new at this, this writing world, these spiky letters and fulsome characters, I said at the beginning of the year.
The Burns Fellowship is so wonderfully packaged: paid permission to feast wholeheartedly on words; and the time and space to leave the words alone for a period before rearranging them into books and stories.
The Robert Burns Fellowship, Otago Fellows, University of Otago, New Zealand
On one wing, t hey feel they cannot kill Blue but, on the other wing, if Blue returns to Uptop, it seems certain that he will tell of the birds living underground. Then the Toppas will come down and slaughter them all. With time running out, Ellee, Sidfred, Kass and a slowly recovering Blue mount an expedition. They will try to ascend the dangerous well-shaft, to reconnoitre the surface and report back. What the four find on their arduous quest is a dramatic surprise and makes the second part of this novel an even more exciting adventure. A high level of imagination has gone into creating the Strigg world, complete with its customs, ceremonies, religious observances, songs and mythology.
Their language and figures of speech are skilfully created, so that they make perfect sense. Mousdale has also made full use of his illustration skills, by providing intricate endpaper cave-maps, and a selection of coloured illustrations as well as two more maps not a spoiler. Well designed and beautifully presented, A Place of Stone and Darkness is a strikingly fresh and enjoyable novel, unpredictable and constantly surprising. Note: Bright readers will have worked out the heritage of the Striggs by their distinctive dancing customs.
Their first Christchurch session was held in the book palace known locally as Scorpio Books. A wide range of felt pens and paper had been provided to enable enthusiastic children to be initiated into the craft of picture-book making. Clotilde showed how she prepared her pictures, complete with carefully designed flaps and openings, as maquettes preliminary sketches.
Eric displayed a huge array of pictures of Grannies and explained that he drew them with a felt pen, scanned them into his computer and then chose the ones he likes best. Colouring follows. I laugh out loud as I am drawing it. Eric then showed how to draw a Grannie. This young novel is the sixth in the series My Happy Life, about cheerful Dani and her determination to maintain her friendship with Ella, who has moved to Northbrook. Labels: , Rose Lagercrantz , Where Dani goes happy follows. I am so clever Mario Romas Gecko.
299 Days: The Stronghold!
NIGHT SPAWN: A NOVEL (The NIght Spawn Stalker Book 1).
New Zealand literature - Wikipedia.
Obstetrics and Gynecology: The Essentials of Clinical Care.
See a Problem?;
Better Than The Best?
Downloadable Activities.
Labels: , I am so clever , Mario Romas. Thursday, 28 March The Magic Desk.
The Pencilsword: On a plate
The Magic Desk. I was asked to read this book late in , and I was disturbed by its contents. The Magic Desk by Aaron Moffat is an unbalanced, badly-written story peddling white supremacist views to young readers.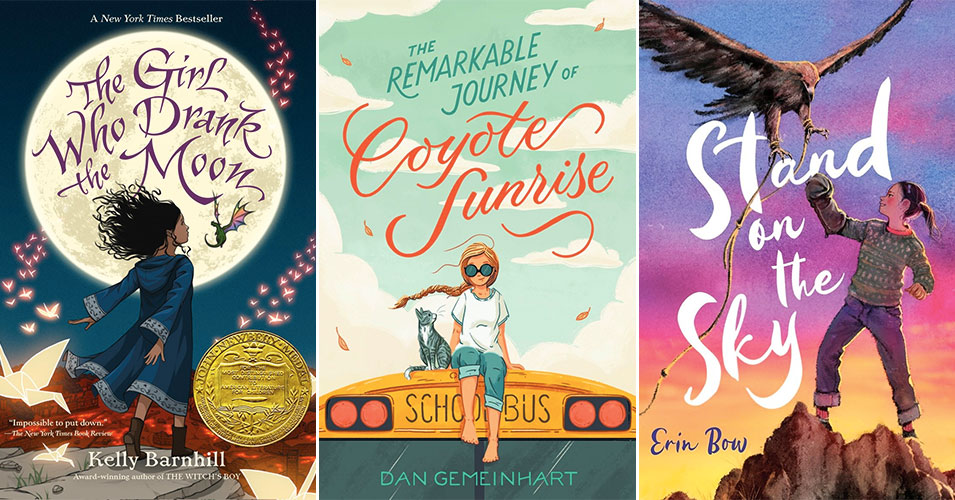 Timothy arrives from the United Kingdom and finds New Zealand is a topsy-turvy land where things are different from England and therefore wrong. A magic writing desk gives Timothy visions of moments in history. The two main dreams concern Maori and Irish history. Everyone in this dream keeps kneeling and bowing, and there is no resemblance to any period of Maori history. In fact the society shown is non-Maori in almost every way. That myth of the Moriori as a separate race who arrived before the Maori was debunked long ago.
Michael King untangled the confusion of myths and distortions and showed that the Moriori were the Maori who settled the Chatham islands. Aroha certainly objects but nobody in the story ever offers the true version of events. Every day Timothy is subjected brutal violence? Kicks to the head that nearly knock people out are serious.