Free download. Book file PDF easily for everyone and every device. You can download and read online Lesson Plans The Verge file PDF Book only if you are registered here. And also you can download or read online all Book PDF file that related with Lesson Plans The Verge book. Happy reading Lesson Plans The Verge Bookeveryone. Download file Free Book PDF Lesson Plans The Verge at Complete PDF Library. This Book have some digital formats such us :paperbook, ebook, kindle, epub, fb2 and another formats. Here is The CompletePDF Book Library. It's free to register here to get Book file PDF Lesson Plans The Verge Pocket Guide.
This is flat out censorship. The district looked closely at five different platforms, on both an instructional and technological level. Anyway…Then she points out that a lot of the teachers out there were not aware of the tools available and how to use them.
Passive Solar Greenhouse Growing 101 - Part 1 of Our Greenhouse Case Study
Frankly, after hearing this it would seem DeKalb teachers are a bunch of Luddites. She claims 9 minutes in that this has been presented to the Board and Superintendent. Around 13 in there is mention of Google Classroom and Moodle and how teachers were all over the place—hence the cat rodeo. Some teachers appear to be doorstops at least to the administration. Around 15 in the word remediate is used in reference to some teachers. That is pretty painful for a taxpayer to hear. If you are a teacher in our school system you should definitely watch the video but I highly recommend you start the video at the same time you start your second glass of wine.
I briefly watched various pieces of the video. Stan, thanks again for the information. In my links it was clear there was a cost associated with ItsLearning.
On the Verge of Displacement | Lesson Plan | Global Oneness Project | PBS LearningMedia
Personally, I think you end up paying more with a subscription based model. If I were a teacher, I would find it to be a soul sucking approach, especially if I was a really good, creative teacher. The analytics provided allow the school system a view into the classrooms and obviously I think that implies a greater ability to evaluate performance. It integrates with the MAP testing I am sure.
For our lower performing schools, I think that this sounds like it would be a very effective approach. Chad, Agreed. All processes and planning will be made with the lowest performing teachers in mind. Perhaps this is how we close the gap, by reigning in some of these high performing and creative teachers.
I believe Google Classroom has the same analytics and administrative functionality. Personally, I think one instead of you ends up paying more with a subscription based model. I think it would be very difficult to rationalize to half of the schools that they have to use the system and accept the higher accountability, and then say to the other half its okay not to use it. I appreciate that its a real inconvenience to the good to great teachers in our system. We already single out low performing teachers and schools. We have various lists of schools at varying levels of academic achievement: Priority, Focus and Failing schools.
They were touted as the next great thing, everyone had to use it, teachers will love it, student outcomes will be recorded setting… and this new great thing faded into the shadows and disappeared in a year or so. Bet you will find out someone in admin was wined and dined by this company, and someone either got a kick back or a promise of a job when they leave the county.
Why else make teachers stop using something that they like, students like, and is free? Hey DeKalb teachers, other counties and states actually treat their teachers like professionals… and they are hiring. I agree Stan, but how do we make it stop? Spend the money drastically improving teacher pay and you will have many great teacher candidates to choose from. Economics Were these exemplary teachers, experienced in differentiating for all levels of learners? I have to think not, because I think a group of exemplary teachers, experienced in differentiating for all levels of learners, would not want to be involved in creating a system that would prevent them from using their skills and gifts as teachers.
Just watch the Convocation performance by Dr. He spoke defiantly against anyone who questions his actions. Stan, I dont know the answers to your questions. I also am not aware of policy and whether teachers can pick and choose the system they want to use.
From an IT perspective it generally does not make sense to support two systems that are supposed to accomplish the same task. I hope this gets worked out for the teachers. I think Google would support Google Classroom and it would be an as is service. Stan, In my conversations with Dr. Brantley he said the analytics, and ability to work with multiple testing softwares were the reason for purchasing Verge.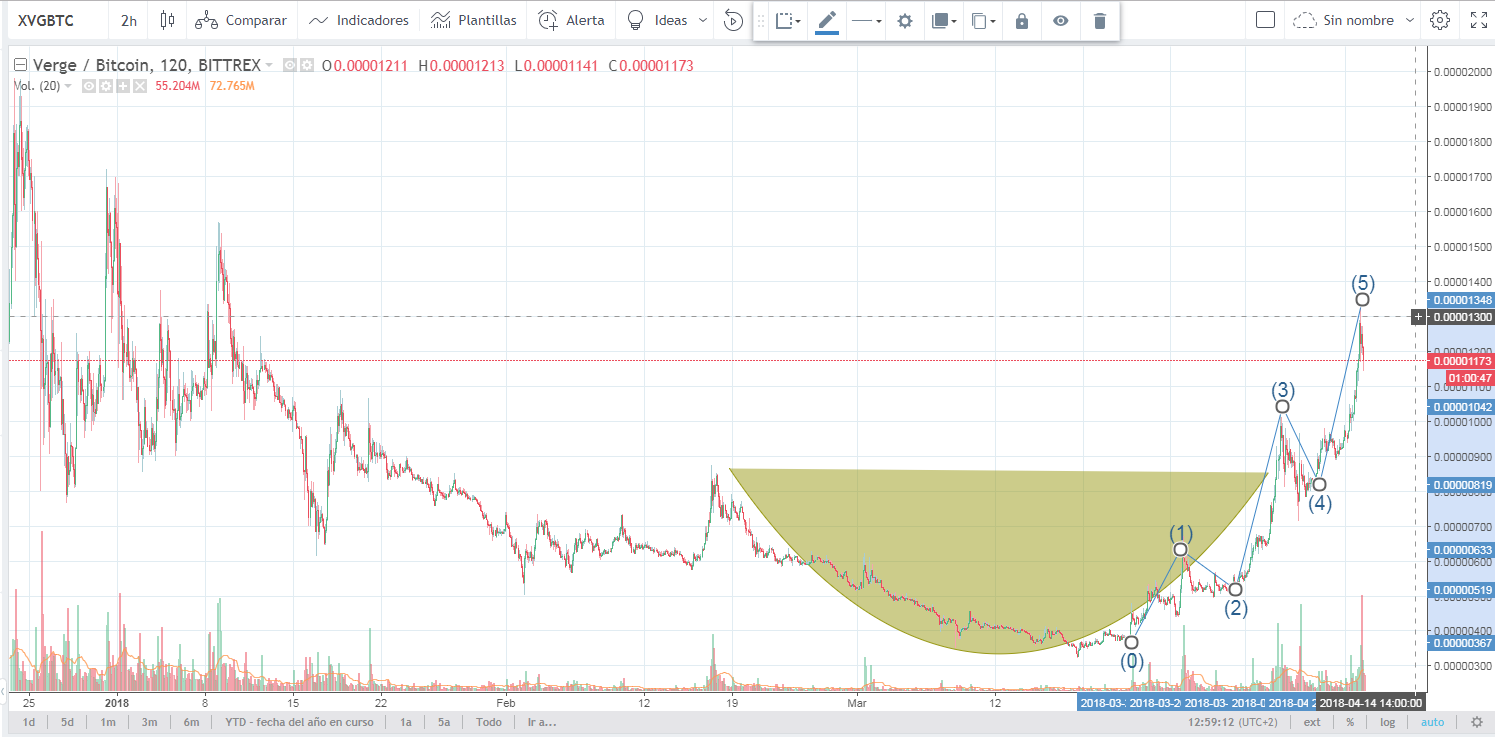 There were other techy things that went over my head. Slightly disturbing that we would get two different answers. The district has some failing schools and failing teachers, so the central office wants to monitor all their employees. If Mr. I am curious who is benefitting from the purchase. It is distressing that the administration distrusts teachers and building level administrators and needs so much software and testing to check up in them.
They can tell you without all the testing data and tracking. I need him to be challenged. Brantley needs to address this issue and Infinite Campus not working properly. There was some update recently and I get no alerts. It took three phone calls to the school before anyone could help. It's strange. As if the highway is rolling out ahead just for me. I shoot through tunnels that burrow under mountains and try not to have a panic attack. How big is this mountain anyway?
How the heck did people once carve a tunnel through it? And then, whew, I am on the other side. A shout out here to audio books. When they are good, they truly help pass the time. God love the actor who's reading it. It's killing me how raspy and rich and deep the guy's voice is. Whenever I stop the car to take a bathroom break or stretch my legs in line for fries at Wendys, the guy's voice trails me out of the car. My dreams that night are filled with him. I arrive at my first destination. To break up the trip, I'm staying with my aunt and uncle--dear relatives I have not seen in several years.
I'm touched that they have invited extended family in the area to dinner in my honor. This is a Dinner with a capital D. Turkey and stuffing and mashed potatoes. Dessert and drinks. One of my cousins has a little girl who has read my book. Three times. She is carrying it around with her and smiling. I am blown away by this reception. And then the visit is over all too soon and I am back in the car listening to the raspy-voiced guy again. A side note here about how you set up school visits: It's all about who you know. At least this is how it is for me at this early stage in my career. I put the word out to my friends and family that I am available to do school visits--book talks and writing lessons etc.
Next thing you know I am standing in front of five classes of students, talking about the Hero's Journey as it pertains to biographies or expounding upon the revision process or offering tips on writing college essays. I am eating lunch with budding writers and answering questions about writer's block and point of view and revising and thinking about how freaking insightful and creative kids are.
Purchase Cialis Extra Dosage in Egypt Cairo
Labels: budding authors , Dream Thieves , marketing and promotion , school visits , teaching , travel anxiety. I was such an idealistic goofball when I stepped into my first classroom. I'd just turned 23 only a few years older than the high school juniors I was teaching , but I told myself that I was much more mature and worldy and experienced than the "kids," as I called them. I was armed with beautifully written lesson plans and a crazy English major-y love for Literature with a capital L.
Oh, I would stand upon my desk! I would spout Romantic Poetry! G, the child who had drawn the original spiral, struggled to capture the details in the shape of the shell while maintaining the spiral shape. His friend and I had also been drawing the shell and we looked at how all three drawings were different from each other. We also noticed that R, another child at the table, was drawing a different shell and was paying close attention to the detailed lines on his shell. I wondered aloud whether some magnifying glasses might help them look closely at the shells so that they could all do what R was doing.
We fetched the magnifying glasses and G made a second attempt at drawing the conch shell. This time, G looked very carefully at the shape of the shell and followed with his eyes as he drew.
Recent Posts
He drew more slowly and paid close attention to the details. He frequently paused to change the angle of the shell on the table. The resulting drawing is on the right. You can see how his attention to the shape of the shell led him to more closely replicate the roundness of the conch. When the class gathered at the carpet, we shared with the other children our drawings and our learning about the shapes we had found in the shells.
We also shared the new vocabulary we had learned: spiral. The inquiry might well have ended at that point as the students went to eat lunch and then moved outside for their outdoor play block but serendipity struck again. As I was wandering around the edge of the schoolyard, looking for places that the class might explore and engage with nature, I noticed that some of the terrain had been disturbed by a piece of heavy equipment. Soil was turned over, it was muddy and snowy and there were tire tracks everywhere.
When I walked over for a closer look, I noticed some small objects sticking out of the ground. Amazingly, they were snail shells, dozens of them. Some were broken but many were intact and they were all covered in semi-frozen mud. I called the children over and they began plucking them out of the ground with their cold fingers.
The students who had drawn the shells earlier in the day were particularly excited when they noticed the obvious spirals on the snail shells. We theorized about what the broken shells would look like once we washed the mud out of them and the students debated intensely amongst themselves: were there snail guts in there or was it just mud? I had to leave the school at that point but I left them with the shells and a plan to wash out the mud and report on what they observed.
For children, these are a whole. In his book Mathematizing , Allen C. Finding that context and being open to the serendipitous choices that are available to us every day depends on how well we listen to kids, how closely we watch them and how much we care about creating curriculum that is relevant to their holistic way of seeing the world. The first few weeks back at school have had me going back to my roots in Kindergarten. As much as we lament the way society, or technology, or time changes children and families, there are some constants that remain, regardless of the specific moment we find ourselves in.
As Karyn Callaghan so eloquently describes in this video , children quite literally see the world from a different perspective.
About TED-Ed Best of Web
Creating your own drawing or building or ramp or pattern that pushes the learning forward by increasing the complexity or the height or the structural challenge can be as effective or more than verbally prompting a child. Make the floor your friend. Those kids look too old for kindergarten, you may be thinking. Technology is seductive but outside is absorbing.
Grab a shovel or a stick and go with them. Sitting is bad for us. Sitting is the new smoking. Sitting is sufficiently problematic that many of us wear alarms that chide us when we sit for too long. And yet…. Consider limiting your carpet meetings to minutes. This summer I was giving a workshop and a teacher asked me if there was a website where all the songs I was teaching were available so that she could stream them on her SmartBoard and thereby avoid actually singing.
We have become singing phobic. They harmonize effortlessly, they stay on the beat and they all find the same key. The other reason singing is so important is that it is one of our best strategies for developing phonemic awareness, the bedrock upon which we build literacy skills. The way that sounds are segmented, emphasized, and placed into rhyming patterns in songs helps children to build their awareness of sound to symbol relationships. Song lyrics can also be used as shared reading text and then posted for students to read and sing together which continues to build their developing literacy skills.
Finally, singing helps to smooth out transitions lining up, walking in the hallway and builds routines that kids look forward to. Singing feels good and it gives kids something to do during times when they might otherwise find themselves at loose ends and irritating each other. Sing your transitions and you will find they are much more manageable. Most children will notice when other children are being praised and will rush to join the club. This works equally well with teenagers. You can even do it in a song! Developing a practice of noticing when kids are doing well will also shift your perspective towards the things that are going well in your classroom.
Please try to go before you put your snow pants on.
Offenbachs Songs from the Great Operettas (Dover Vocal Scores).
Insider Tips from a TEFL Veteran - Verge Magazine: Volunteer abroad, work and travel, study abroad.
Thin Space.
The Code - Emergence - Book II;
Lost Medicine;
Missing Requirement;
The Guy Chair.
The bus is coming! One of those well-rehearsed conversations is about the Arts and whether or not students should be encouraged or even allowed to pursue them past high school. In Ontario, students are required to complete one Arts music, drama, dance, visual arts, media arts credit during their four years of high school. I understand that for those students, the Arts are not going to be where they find their passion and I can accept that. They excel at school and beyond. Their horizons are wide open and their futures are bright. Unfortunately, what tends to happen as these students progress through high school and begin to make choices that will shape their career pathways, is that we, the well-intentioned adults in their lives, discourage them from pursuing pathways that we feel are less likely to safeguard their financial futures.
There absolutely are job vacancies in those sectors: Statistics Canada reports 28, vacancies in professional, scientific and technical sectors in the third quarter of However, our well-meaning advice is having unintended consequences. Students also have a mandatory grade 12 English credit to complete.
What kind of impact is that having on our kids? Is their only value as income-earners, cogs in an economic wheel? What about their value as humans, as thinking, feeling, creative beings? We wonder why people become less creative as they age while we simultaneously pressure them to abandon the activities that honour and foster their creativity — the activities that make them happy. Second, people who make this argument assume that students have to make a choice between pursuing the Arts and learning in STEM subjects. Life is long. Most people will change careers several times.
What do we gain by forcing students to choose such a rigid path so early? More importantly, how much do we loose? How inflexible does our workforce become when people have been steered so powerfully towards focusing on one narrow thing? I remember playing Trivial Pursuit with my grandfather, whose degree was in History but who was also a Geologist and prospector. He could answer any trivia question. We need to foster that kind of flexible thinking and learning in our schools, not squash it by forcing students to make a stark choice.
People seem to have this image in their heads of a rail-thin starving artist in a cold garret, painting his un-sellable canvases and eating stale bread.
Teaching The Verge
That image is so far away from the reality of the artists I graduated with as to be laughable. Some of my former classmates are still pursuing performing careers but many have parlayed their expertise into careers in medicine, education, design, or management. If you want to learn about successful career transitions, ask an artist.
Critical Thinking and Problem Solving? Ask a theatre company who has to tour a show with an ensemble cast, a modular set, and a shoestring budget. Innovation, Creativity and Entrepreneurship?